By Connie Raley 
October is one of those months that elicits an automatic feeling or image in us: crisper weather, fall leaves, oranges and browns, pumpkins and costumes. With Halloween quickly approaching, there is a sense of mystery and adventure. All Hallows' Eve is a time of remembering the dead, "including saints, martyrs, and the faithful departed," (Wikipedia). 
This month on the Gulf Coast, we like to honor those who have gone before us and celebrate the lives of those who have made a tremendous impact on our heritage and lifestyle. What better way to get a feel for our ancestry than from the mouths of those who lived and died here. For the last two weeks in October, take a walk with us down memory lane from one side of the gulf to the other, stopping in Bay St Louis, Pass Christian, Biloxi, Pascagoula, and Moss Point.
On October 20, 2018, the 6th Annual Historic Griffin Cemetery Tour in Moss Point will be hosted by the Jackson County Historical and Genealogical Society, and presented by "caring citizens along the coast with 'roots' connecting them to Moss Point." This year's guided tour will wind through the first addition of the oldest cemetery in Moss Point, for the first time. Tour guides will lead attendees along the way introducing you to costumed committee members who will be sharing with you stories of generations of their family members who have passed on in the last century, and why they chose Moss Point as their home. This is a daytime tour with several time slots to choose from: 9:00,10:00,11:00 am, 1:00 pm and possibly 2:00 p.m. This is a walking tour, but golf carts are available if needed. Enjoy free parking and free admission; donations, however, are encouraged to offset expenses of future tours. Vendors will be set up displaying crafts, books, and pottery. 
The Griffin Cemetery is located at the end of Dantzler Street from either I-10 or Highway 90 (look for direction signs). For more information contact Deidre @228-218-5239. 
For their 12th Annual Cemetery Tour, Biloxi Cemetery, also known as Old Biloxi, or Old French Cemetery, is honoring the journey of seven historical churches- with some of the oldest congregations- this year in their two-hour tour, themed "Biloxi Praise." The impetus for this adventure was the 175th anniversary of the inception of the Nativity of the Blessed Virgin Mary Catholic Church. Other celebrations include the Episcopal Church of the Redeemer, which is about the same age as Nativity; The Holy Trinity Greek Orthodox Church, which is an offshoot of the first Greek Orthodox Church established in the country in New Orleans, Louisiana; First Baptist Church of Biloxi that dates back to the 1800s; Seashore United Methodist Assembly; First Missionary Baptist, the 100+ year-old historic black church in Downtown Biloxi; and, Beth Israel, the Jewish congregation that began in about the 1950's, even though there were Jewish settlers here in the 1800s. As we well know, a natural disaster can change the course of history as Beth Israel was destroyed in Hurricane Katrina. The church has since relocated to Gulfport. 
The annual Old Biloxi Cemetery Tour has won state and regional awards for its attention to detail and research.  The tour is produced each year by "Preserve Biloxi," a group that includes the City of Biloxi, Biloxi Bay Area Chamber, Biloxi Main Street, Biloxi Public Schools, the Genealogy and Local History Department of the Biloxi Public Library, and the University of Southern Mississippi History Department, Gulf Coast Campus. The committee is trying to "portray a different slice of life for Biloxians" this year showing that the church, regardless of denomination, is about more than faith. It celebrates life, death, marriage, community, and that these attributes matter to the collection as a whole. 
This Biloxi tour is available for two days: Sun Oct 21, 2-4 pm; Tuesday, October 23, 5-7 pm.
Old Biloxi Cemetery is located at 1166 Irish Hill Dr, Biloxi, Ms. 
For more information call 228-435-6339 or Follow on Facebook @Preserve Biloxi
The Hancock County Historical Society is looking back 100 years to present a special theme for the Cedar Rest Cemetery Tour. For their 24th annual cemetery tour, the society will present eight characters in costume who will portray Hancock County residents (all of whom are buried in the cemetery) who were involved in World War I. Hear from soldiers, sailors, and even Buffalo soldiers: African-American troops who received their name from the Indians on the Frontier. You will also hear how the Red Cross came to Hancock County, and all about the Spanish Flu epidemic. This tour will begin Friday, October 26th, at 5 pm, and will run continually beginning every ten minutes. Each tour will take about 45 minutes. All ages are welcome and admission is free. Donations are greatly appreciated. Refreshments will be served at the Kate Lobrano house, across from the county courthouse where you can learn more about the society and even become a member. 
Cedar Rest is located at 200 S. Second St. in Bay St. Louis, Ms.
For more information please visit: hancockcountyhistoricalsociety.com or call 228-467-4090.  
The theme for this year's LaPoint-Krebs Cemetery Tour is "Boats, Trains, and Planes." The LaPoint-Krebs home is the oldest building in the Mississippi Valley and has a museum that is also part of this tour. Re-enactors will be telling the stories of how these industries have shaped and changed the Gulf Coast. 
You will hear stories of the boating industry from the early 1700s to modern shipbuilding. "The civil air patrol started one of the first bases here for submarine patrols in the Gulf." The advent of trains coming to the area had a remarkable impact on the entire Gulf Coast. In early days there were smaller railroad lines running north and south that are not in use today. Planes, of course, brought yet another direction in history. Pascagoula saw one of the earliest airfields in the country, established in 1934. That airfield is now the Pascagoula fairgrounds. Meet Pascagoula's only Tuskegee Airman and two girls from the 1940's spring training for the All American Professional Women's Baseball League during WWII, among others. This is their 12th tour and will be available October 25th, 5:30-7: 30 pm. 
LaPoint-Krebs home is located at 4602 Fort St., Pascagoula, Ms.
For more information contact Dan @228-249-2697
Each year, the Mississippi Gulf Coast National Heritage Area awards grants to help support projects that will promote understanding of who we are on the coast and to help conserve and enhance our heritage resources. The nationally significant stories that are told to residents and visitors help to celebrate our uniqueness. In 2017, the City of Biloxi was awarded one of these grants to create a historical archive and self-guided digital tour of the Old Biloxi Cemetery. The oldest section of this cemetery dates back to 1811, and most records are on paper or microfilm at City Hall or Biloxi Library. "This project will greatly benefit scholars and individuals doing research on the history of Biloxi and its people… through an interactive experience that tells the history of Biloxi through the eyes of individuals who helped shape that history." 
The Live Oak Cemetery Tour in Pass Christian is the final tour for this season. Watch amazing, heartfelt performances in this completely student-led event happening Friday and Saturday night, November 9-10, 5-7: 30 pm. Lori Fisher is the sixth-grade gifted class teacher at Pass Christian Middle School and has been orchestrating this event for the past nine years. It is mandatory that her students participate in what began as a community project to give back. However, the passion that these kids have for what they do brings them back year after year. Over 100 middle school and high school students from Pass Christian come together to reenact some of the most interesting moments in the history of the Pass. 
You will not just hear stories, but witness dramatic reenactments of events that are a deep part of Pass Christian's heritage. See the last duel that took place at what used to be the Pass Christian Hotel in the mid-1800s between two businessmen from New Orleans. Listen as the high school band plays music to help set the scene. Participate in a full reenactment of the jazz funeral procession that was requested by local jazz musician Captain John Handy before his death. Witness a full military scene culminating in a student playing the emotional musical piece, Tapps.
Meet Senator John Henderson, Sr who donated the land for the cemetery in 1840 under the condition that any nationality could be buried there. He later donated the land that Trinity Episcopal is built on, and then allowed the church to take over ownership of the cemetery. He was instrumental in turning Pass Christian into a community. Most notably, Live Oak Cemetery is a historic landmark because of one lady buried there: Frances Parke Lewis Butler, great grandniece of President George Washington and great-granddaughter of Martha Washington. Hear her story and many more on this tour.
Tours will begin every 10 minutes and will last approximately 1 hr 15 min.
125 Church St, Pass Christian, Ms 
Church Street will be closed for the event, but there is parking at the middle school or Trinity Episcopal Church, which will be open for refreshments. 
For more information contact Lori: lfisher@pc.k12.ms.us
The hosts for these tours are passionate about sharing their history. We invite you to take a walk down memory lane and explore the heritage of the Mississippi Gulf Coast from a fresh perspective, honoring those who have gone before us and paved the way for the lifestyle we enjoy today.
or 
Comments
Related Posts in Mississippi Gulf Coast Travel
MAISANO'S FINE WINE AND SPIRITS ~ Experience Something New
SOUTH COAST SEAFOOD COMPANY - Ocean Springs Favorite Seafood Store
Mississippi Gulf Coast Cemetery Tours
City of Gautier, MS Nature's Playground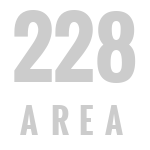 City of Diamondhead, MS Mississippi's Newest City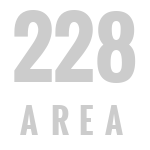 Long Beach, MS The Friendliest City on the Gulf Coast