By Connie Raley,
Visitors to the Gulf Coast are regularly drawn here for the delicious local seafood that comes from our Mississippi Sound. Though there are plenty of restaurants serving up their favorite dishes, people often prefer to prepare fresh seafood themselves for family or other large gatherings. 
Chrystal and Matt Boykin, owners of South Coast Seafood Company in Ocean Springs, want to make sure that residents have consistent local, fresh seafood available for at-home dining. This family-owned business has been serving Ocean Springs since 2012 and is run by Chrystal and her mom, Paula, natives to the area.
Staying Local? 
Stop in to see what's fresh for the day from their large selection of local shrimp, oysters, crawfish, crabmeat and fish, all on display on ice. 
In addition to providing fresh seafood, South Coast Seafood Co. also has a commercial kitchen where they cook up the dishes you know, such as gumbo and ceviche, and unique local favorites like shrimp boiled potato salad. These ready-to-eat dishes are kept in the cooler for quick grab-n-go. In the freezer you will find Cajun specialties like boudin, alligator sausage, and a variety of shrimp and chicken stuffed with crabmeat or étouffée, all to take home and heat up. 
For large quantities, South Coast Seafood Co. is happy to take an order ahead of time for pick up.
Just Passing Through?
The South Coast Seafood Co. also packs for travel. So whether you are just passing through town, heading back home or out for vacation, take some ready-made meals to go. They will pack up selections for you in a styrofoam cooler or one of your own so that you can take a taste of the south with you.
To keep up with what's new and cooking in the kitchen, follow on FaceBook: South Coast Seafood Company
Call ahead for large orders or special requests: (228) 818-9442
Hours: Tuesday-Friday 10am- 6pm, Saturday 10am-5pm
2335 Government St, Ocean Springs, MS 39564
Comments
Related Posts in Mississippi Gulf Coast Business
SOUTH COAST SEAFOOD COMPANY - Ocean Springs Favorite Seafood Store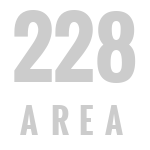 Cigars in the Pass - Pass Christian
Recognizing Mississippi Gulf Coast Outpost Businesses