By  Bridgette Varone
PASCAGOULA RIVER AUDUBON CENTER
MISSISSIPPI GULF COAST'S NEWEST ATTRACTION
After many years, and by efforts from many people, the Mississippi Gulf Coast is ready to welcome the newest attraction in mid-October. Slated for an October 15th Grand Opening, the Pascagoula River Audubon Center will delight locals and visitors alike with a beautiful 5000 sq. ft. the building that is simple in size, but magnificent in views, adventure, and history. Every detail was carefully planned from the layout to the location, which is situated on Rhodes Bayou that leads to the Escatawpa River, all part of the Pascagoula Watershed. Mark LaSalle, Director of the Pascagoula River Audubon Center, says, "With one turn from Main Street in Moss Point onto Audubon Way, the city quickly fades and you're one with nature."
The Pascagoula Watershed is home to 327 species of birds, which is why it is the perfect place for Audubon to call home and welcome visitors. A number of elements of the center and the grounds provide a range of uses by tourists, residents, and school groups, as well as business and community groups throughout the year.
Key features of the center include an interpretive area which houses species that are native to the watershed from freshwater, brackish and saltwater animals. Web-based kiosks invite all ages to be interactive with the information and discover and experience the natural history of the river and all natural environments across the region.
The Moss Point Fine Art Gallery highlights the work of local, regional, and national nature-based artists. The first art show will feature Bill Nelson, whose work focuses on pure coastal living. The gallery space is available to rent for business or social meetings, and special occasions. Art classes will soon be available. 
The rear, handicap accessible entrance is not only for visitors to enter the interpretive center but also serves as the gateway to the bayou, which leads to the River. The serene pathway was part of the historic Pascagoula Street Railway & Power Company trolley line that once connected Moss Point and Pascagoula at the turn of the 20th Century. It leads the visitor to the rest of the site which is every bit as important as the center. A boathouse supports tours of the river through the McCoy's River & Marsh Tours. The kayak launch supports access to the bayou, as well as supports the center-based kayak programming, and a bayou pier that provides breathtaking views of the river.
Also on the property, guests can enjoy a historic "Scout Hut," a restored cabin that dates back to one of the first Boy Scout Troops in North America. Here, the porch invites you to sit and watch the birds on rocking chairs under ceiling fans just a few feet away from the walking paths around the wooded property. LaSalle explained, "The environment has different habitats, including dryland woodland, bayou, tidal marsh, and swamp. No one will have to hunt for birds. They've always been here."
The Children's Nature Playground, which includes a sand and rock pit, vegetable garden, woodpecker house, tunnels, slides, butterfly garden, and water feature, encourages unstructured and imagination-based play. 
Information on pricing, events, and classes can be found on the website, PascagoulaRiver.Audubon.org.
 Photo Credit: Alex North
By Bridgette Varone
Comments
Related Posts in Mississippi Gulf Coast Recreation
Spanish Trail Lanes , A state of the art Bowling Alley in Gautier MS
City of Gautier, MS Nature's Playground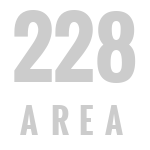 City of Diamondhead, MS Mississippi's Newest City
Birding and Wildlife in South Mississippi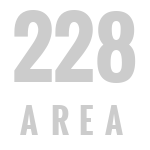 Pascagoula River Audubon Center
Mississippi Gulf Coast National Heritage Area Passport Stamp Program